December 15th, 2005 by Bramz
A render of the new PHD-Motosports skin for the FZR. Wimz is doing an amazing job on those skins. There's a nice detail you can't see from this point of view: the driver's name with a little Belgian flag. Great!
The cars are rendered with depth of field for a more realistic image …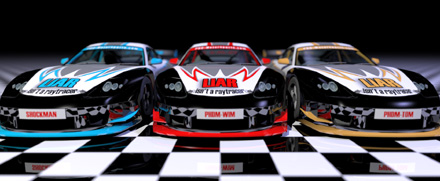 Model by Live for Speed, custom skin by PHD-Motorsports.