December 3rd, 2005 by Bramz
This week, I've been mostly rendering … cars.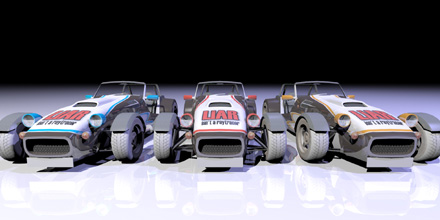 It's been a while since my last update. I've been rendering cars for PHD-Motorsports. The setup is rather simple. The same triangle mesh is instantiated three times with a different skin. There are three point lights: a pure white key light in the front left corner, a blueish fill light in the front right corner, and as last a blueish back light.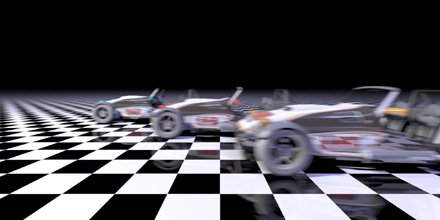 Of course, we also had to render some "action", so we added a bit of motion blur to the side view of the cars. A checker board is added a floor to have a fixed object as reference.
Model and skin by Live for Speed and PHD-Motorsports.